Dentist in Saint Louis, MO
All our professionals at Fallert Dental maintain the highest levels of accreditation and pursue ongoing education to stay abreast of the latest trends in dentistry.
---
About Dr. Vincent A. Fallert, D.D.S.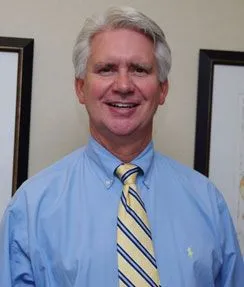 Educational Background:
Central High School
Cape Girardeau, MO
Graduate 1976
Southeast Missouri State University
Bachelor of Science
Graduate 1980
University of Missouri-Kansas City School of Dentistry
Doctorate in Dental Surgery
Graduate 1984
Dr. Fallert is a 25 year member of the American Dental Association, Missouri Dental Association, and the Greater St. Louis Dental Society. He is also a member of the Chicago Dental Society, and the Meramec Valley Dental Study Group. Dr Fallert has been recognized as one of St. Louis "Top Dentist" of the year for 2009, 2010, and 2011 as published in St. Louis Magazine.
Originally from Cape Girardeau, Mo, Dr. Fallert has resided in St. Louis for over 25 years. He enjoys playing golf, tennis, fishing, boating, and spending time with family, his wife Maria and their son Michael.
---
About Dr. Jonathan M. Drewett, D.D.S.
Dr. Drewett grew up locally in the Kirkwood area and is the nephew of Dr. Fallert. He obtained his undergraduate degree at the University of Missouri, and later earned his Doctor of Dental Surgery Degree at the UMKC School of Dentistry. Most recently Dr. Drewett completed a residency program at Mercy Hospital Saint Louis where he expanded on his knowledge and skills in the dental field.
In his free time, Dr. Drewett enjoys spending time with his girlfriend and family, playing golf, and exercising. He also spends a great deal of his time keeping up to date with innovations and advances in dentistry and dental medicine. He looks forward to offering honest, high quality care and educating patients, so they are able to make more informed decisions regarding their overall oral health and well-being.
---
Our Office Staff visiting with Santa during our annual Christmas party.